Virgin River goes to show that slow living in a picturesque town is not always as simple as one might expect, with drama continuing to unfold in the fifth (but not final) season.
Based on the series of novels by Robyn Carr, Netflix's show tells the story of a troubled woman named Mel, who took a job in a small town in Northern California. She came to the Virgin River for a fresh start, ready to leave her past behind. As it turned out, the townspeople had quite a few problems that Mel ended up getting involved in. Working as a nurse and a midwife, she faced new challenges but also found friends and love.
Here's everything you need to know about Virgin River's upcoming season.
Virgin River season 5 release date
Virgin River season 5 premiered on Netflix on Thursday, 7 September 2023. The whole season consists of 12 episodes. However, it is split into two parts.
The first 10 episodes are available now, but you will have to wait a little longer for the final two episodes.
Netflix
When will Virgin River season 5 part 2 release on Netflix?
For some time now, Netflix has been experimenting with the distribution of its series. Recently, new seasons of the most popular shows are presented in two parts, which is also the case with Virgin River.
The last two episodes of season 5 will be released as holiday specials on Thursday, 30 November 2023.
Virgin River season 5 plot
In the upcoming instalment of Virgin River, viewers can expect romance, comedy, and tragedy. Mel and Jack are trying to stay peaceful as they wait for their baby to be born. Of course, nothing's easy for them. While Mel has to decide how to reconcile motherhood and career, Jack must continue to fight his war with PTSD.
What's more, a natural disaster will endanger the whole town. Virgin River's community will have to struggle with wildfire and the horrible consequences of it.
As the official description goes:
Season Five of Virgin River features surprising new relationships, a shocking breakup, a difficult court trial, a heartbreaking goodbye, and a wildfire that threatens the town, bringing some people of Virgin River together while tearing others apart. Issues of motherhood push Mel to make a big decision about her future at the clinic while her pregnancy unexpectedly sparks an emotional connection to her past. To further prove himself to Mel, Jack squares off with some long-overdue confrontations – with his own demons and, of course, Charmaine. And as Doc and Hope's respective impairments throw their identities into question, the doctor and the mayor must find solace in their community, in their young new family, and in each other.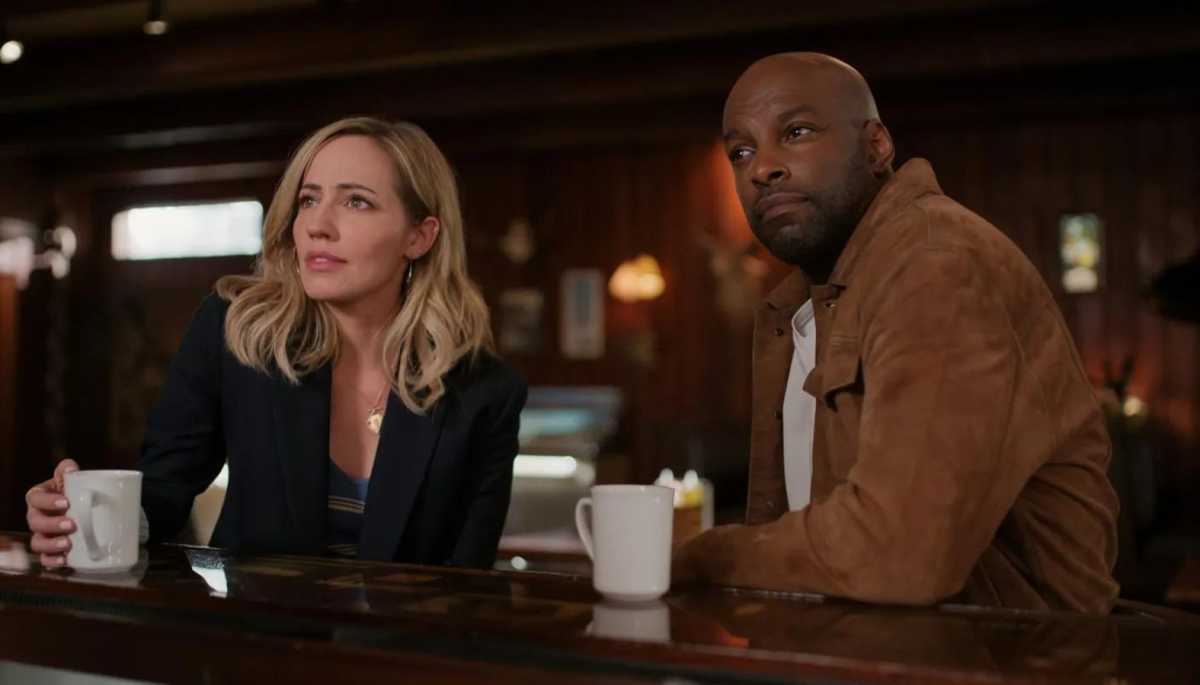 Netflix
Virgin River season 5 cast
We expect the following cast members to reprise their roles in the fifth instalment of Virgin River:
Alexandra Breckenridge – Mel
Martin Henderson – Jack
Tim Matheson – Dr. Vernon
Annette O'Toole – Hope
Benjamin Hollingsworth – Dan
Colin Lawrence – Preacher
Marco Grazzini – Mike
Zibby Allen – Brie
Sarah Dugdale – Lizzie
Kai Bradbury – Denny
Mark Ghanimé – Dr. Cameron.
Virgin River season 5 trailer
Here's the official trailer for the first part of Virgin River season 5:
Will there be a season 6 of Virgin River?
Yes, Netflix renewed Virgin River for a sixth season back in May according to The Hollywood Reporter. However, it's hard to predict when this will release due to the ongoing SAG-AFTRA and WGA strikes.
We should hopefully learn more in the coming months.
Related articles:
Weronika de Oliveira is a writer at Tech Advisor, and her primary focus is movies and streaming services. She is interested in film criticism and specializes in writing reviews, articles and news. Cinema has been close to her since childhood; however, she consistently cheats on films with TV series and secretly believes they are much more enjoyable.