Apple TV+ has a lot to offer, with critically acclaimed shows such as Ted Lasso, The Morning Show and Severance in its library.  
The streaming service costs $6.99/£6.99 per month. With the cost of living rising and other platforms increasing their prices, forking out money for yet another subscription isn't ideal. 
Fortunately, you're in luck. Apple TV+ has plenty of free trials for customers to take advantage of. If you want to stream without paying a penny, then keep on reading. We've also rounded up our favourite TV series on the platform right now. 
Get a seven-day free trial of Apple TV+ 
For this option, you don't need to make any additional purchases or own any devices. All you need to do is head to the Apple TV+ website, sign up for a free trial with a brand-new account, and stream away.  
You could, in theory, binge a series and then cancel before the trial is up. In addition, Apple also offers several episodes of its TV shows for free without having to sign up for anything – so you could watch these first to help preserve all the time you can get on your week-long free trial.  
Once you've used a seven-day free trial, you can't use it again – it is for new customers only.  
Apple
Get a three-month free trial of Apple TV+ with a new Apple product 
If you purchase a new apple product – such as the iPhone 14 – then you are entitled to three months of streaming completely for free. Qualifying products for this deal include any new iPhone, iPad, Apple TV, or Mac – sadly, the Apple Watch, HomePod and AirPods are exempt from the deal.  
You will have 90 days after you've purchased your device to claim your free trial. Here are the steps you need to take: 
Open the Apple TV+ app on your new iPhone, iPad, Apple TV, or Mac 
Sign in with your Apple ID 
Click on the show you want to watch, and then the option 'Enjoy Three Months Free' should appear 
Click 'Continue' 
Confirm that you are starting a free trial 
The page will confirm that your trial is now active
After the three months are up, you will be billed the standard subscription price 
This offer only applies to new Apple products, so if you're buying refurbished or pre-owned tech, you may not qualify.  
As far as we're aware, you cannot stack free trials. So, if you buy some new AirPods a month after getting a new iPhone, it's likely that you'll have to sign up for a new account to claim a separate free trial.  
Get a three-month free trial of Apple TV+ with Currys 
UK readers can claim three months of Apple TV+ as part of Currys Perks. This is free to join – all you need is to sign up with your email address and phone number, and you can choose to opt into communications where you'll be given discounts and competitions to enter.
Currys also offers this perk when you purchase select products – and this available across a range of different things, not just Apple devices. Again, this is for new customers of Apple TV+ only.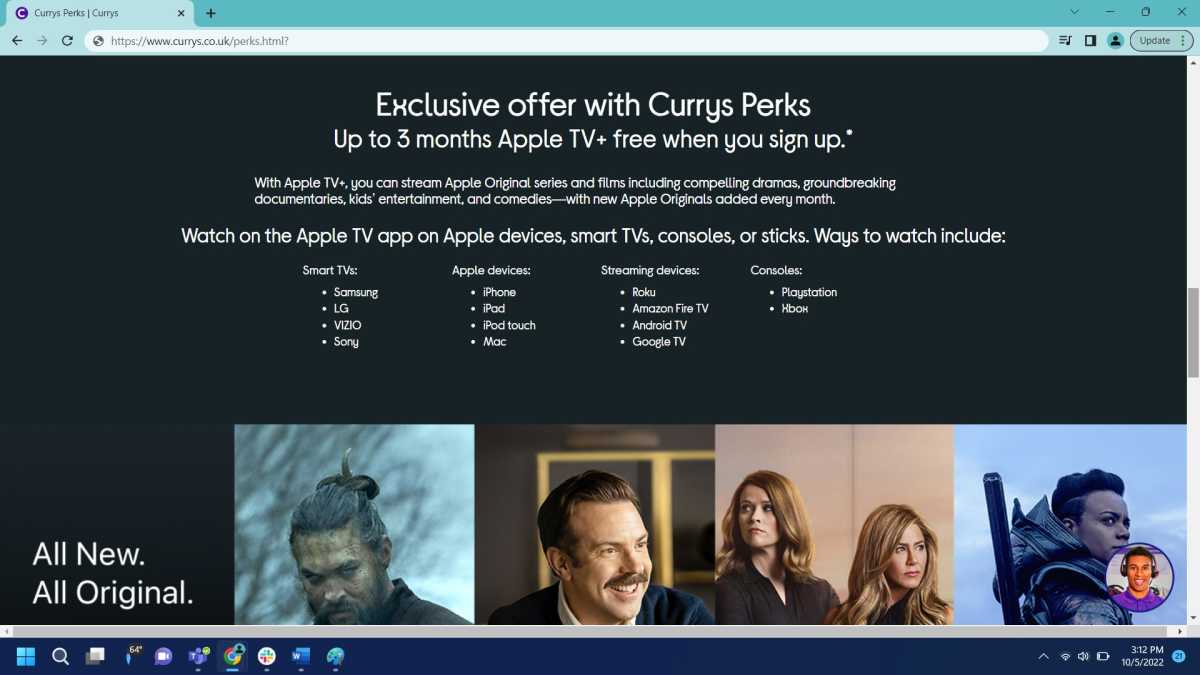 Hannah Cowton / Tech Advisor
Get three-month free trial of Apple TV+ with Best Buy 
If you're in the US, a similar offer is available with the store Best Buy. You don't even have to sign up for a newsletter – all you need to do is head to this buying page, add the free trial to your basket, and then a digital code will be sent to your email when you've gone through the checkout. As you may have guessed, this doesn't cost anything.  
This offer is available for both new and returning subscribers.
Get a free trial of Apple TV+ with a smartphone contract 
If you're in the market for a new phone, many providers offer trials of Apple TV+ with smartphone contracts. At the time of writing, these are available from Three in the UK (3-month trial), and T-Mobile in the US (6-month trial).  
The sign-up process will vary depending on your provider, so check the website. Again, it is for new customers only.  
Sign up for a student subscription of Apple Music and get Apple TV+ for free  
If you're in the US and are a student in Higher Education, then you can get Apple Music for half price, which also includes a free Apple TV+ for a "limited time". You will need a free UniDays account in order to sign up and claim this offer.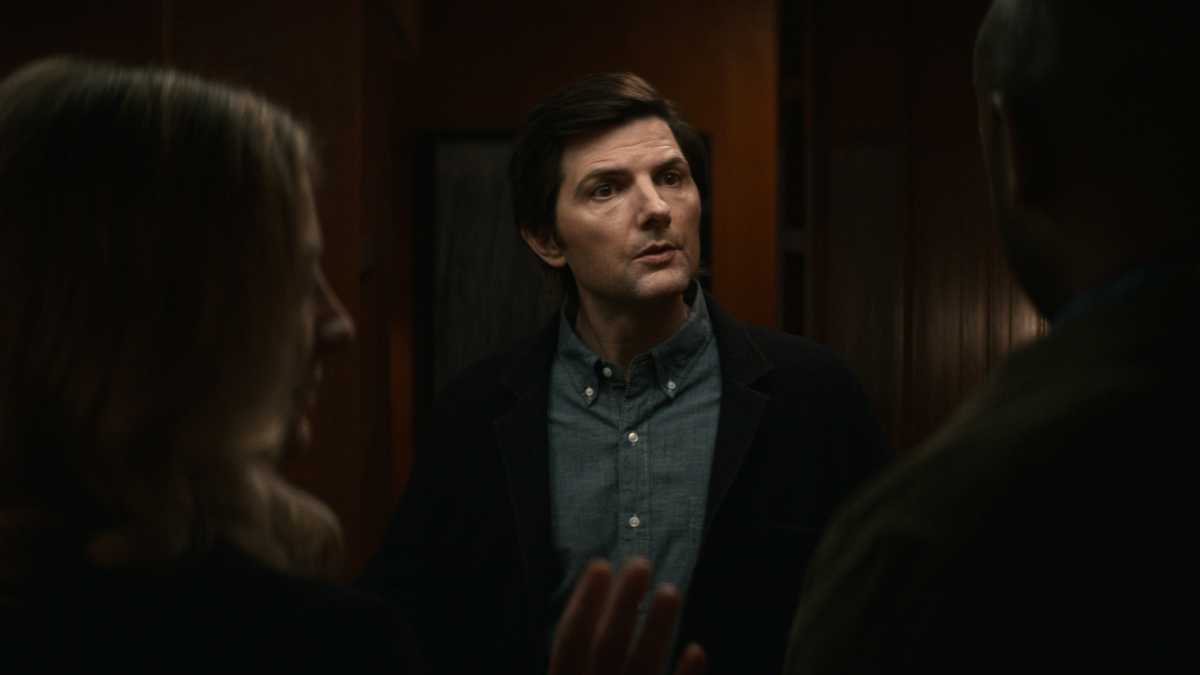 Apple
Get one-month free trial of Apple TV+ with Apple One 
Apple One is a bundle subscription that includes Apple Music, Apple TV+, Apple Arcade, Apple News+ and Apple Fitness+. You can get a one-month free trial of any of the subscriptions you haven't used if you sign up for Apple One.  
Ensure that your device is updated to the latest OS, and then go into your Subscriptions settings to sign up for Apple One.  
You can also share an Apple TV+ account with six family members (including yourself). To do this, you all need to be part of Apple's Family Sharing group, in which all members have sharing access to all apps purchased, music, Apple Books, Apple Arcade and more.  
Only one member can be the lead account holder, and this is the person who pays for the subscription. If you want to contribute financially, you will need to organise this separately.